My name is Andreas Dorn, and I am a Certified NLP Trainer. I am happily married since 25 years and have a son age 23 years.
The first time I went live was April 2017. I was scared - butterflies churned my stomach. I had no clue what I was doing, even so I was prepared. But I fell in love with going live and never stopped broadcasting.
On that day I received over 400 views. This was great, considering it was a new thing in Malaysia.
Since then, I ran over 300 Facebook Live Sessions. I learned many lessons along my way that I want to share with you. I messed up and recovered.
Now I coach business people to go live, feel good in doing it, get 1,000s of views, and expand their business. And I want to share this knowledge for you. It is more important than ever, to create an impact during your live videos.
Join the course now!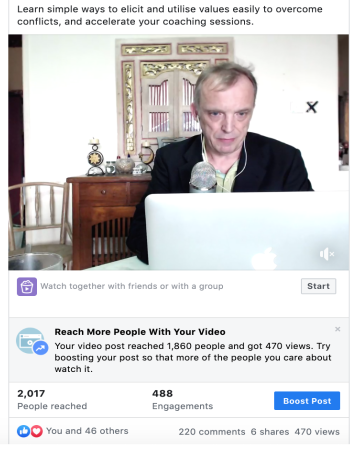 Andreas Dorn, Certified NLP Trainer